"About sunsets, kisses and being goofy"

is a little book (A5: 20x15cm) of 28 poems in both English and Italian, printed on Extraprint splendorgel extra white (100gsm, 300gsm for the cover).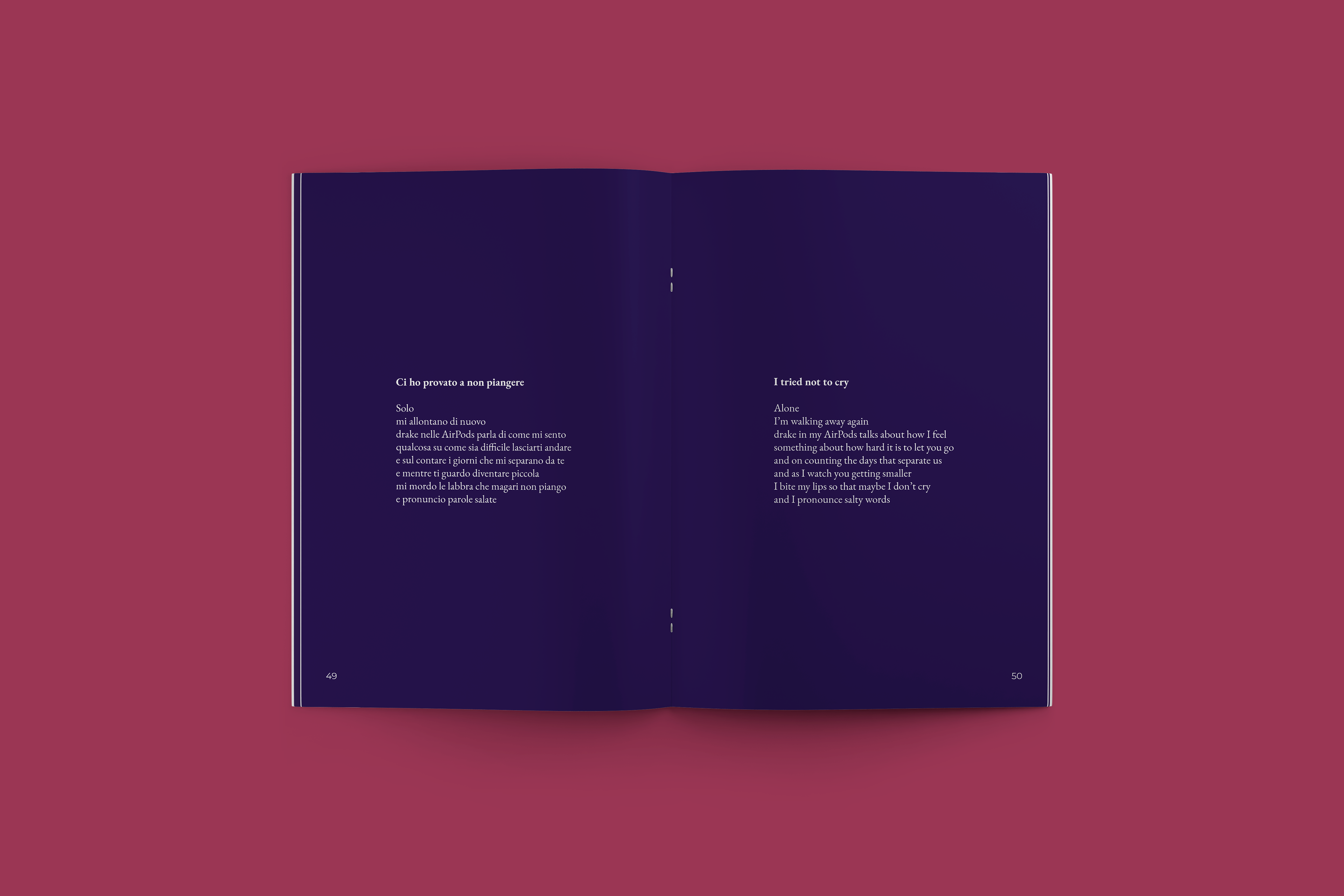 I never took myself too seriously as a writer. I actually started writing some words and short lines together with some drawings of myself on @blufeels (
https://www.instagram.com/blufeels/)
as a way to let my feelings out. I felt so overwhelmed with life, writing was a way to deal with it, and to understand more of myself. I usually write when I'm feeling too much (on both the extremes, sometimes good, sometimes bad). Eventually, those short lines got longer, and I figured out I liked writing after I wrote "Thump". I write for myself, as everything I do, it's essential for me to create… I never thought that so many people would actually like them though! So again, thank you all for your support, it means a lot. A whole big piece of my soul is in there. Hope you enjoy.